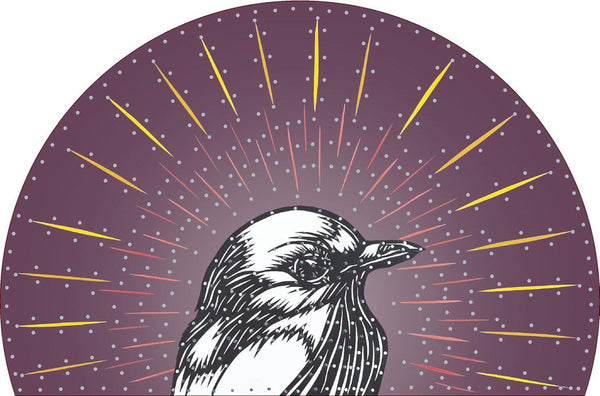 Origin: Willamette Valley, OR
ABV: 6.4%
USNW Classification: Natural
Varietal & Type: 2/3 Plums 1/3 Pears
Vintage: 2021
Plum wine is my 2021 dark horse. The savory and round flavor that this fruit can accomplish when handled correctly is really unique and unmatched.
2/3 foraged plums carbonically fermented in Novum amphora and 1/3 biodynamically grown pears fermented in barrel.

zero/zero- no sulfur, no processing aids, unfined, unfiltered.
Label Art is insanely gorgeous as always. Visual experience with this wine is top notch.
About the Winemaker
 A natural cider, perry, and wine producers using foraged, organic, or biodynamic fruit & fermenting with indigenous yeast in rural Yamhill County, Oregon. LGBTQ+ owned winery! 
Shipping Details
 US Natural Wine ships once a week, every Wednesday. All orders should be placed by Tuesday at 10am in order to be picked up from our distributors and out on Wednesday's delivery truck.
Shipping cost is 18 bucks a box (up to 12 bottles) so we highly encourage picking up more than 1 bottle for the best value!
At $18, we have some of the most competitive shipping rates compared to other low-intervention wine e-commerce, which can range from $20-$25 a box. Ultimately, we eat the cost of shipping more often than not because wine can be damn heavy. As a small business, we are simply unable to offer free shipping. We can't thank you enough for your understanding!