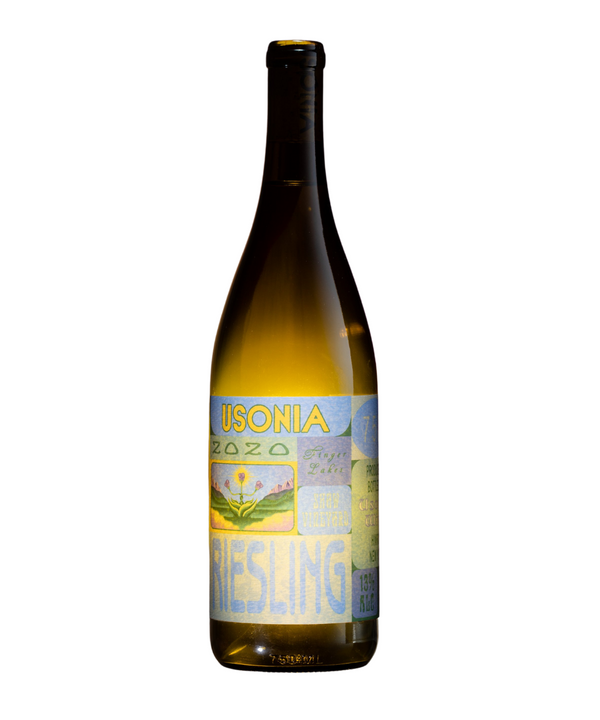 Origin: Finger Lakes, New York, USA
ABV: 13.00%
USNW Classification: Natural
Varietal & Type: Riesling
Vintage: 2020Could not be more happy to welcome Usonia to US Natural Wine!
If you have not have finger lakes Riesling yet, this is not a bad place to start. Super delicious and approachable version of Riesling that does not contain any of the sweet or petrol characteristics that might turn one off. 
Tasting Notes
Totally dry, deeply textured, laden with dried herbs and orchard fruit. Full bore, serious stuff thanks to the hot and dry vintage. It might even get better with a few years in bottle.

Vineyard
Shaw Vineyard. Planted in 1995 on the West side of Seneca Lake. Soils
are a combination of silt loam, clay, and shale.
About the Winemaker
Usonia is dedicated to exploring new ways forward for New York wine. Our name comes from the architect Frank Lloyd Wright, who used "Usonia" to refer to his vision of a fully democratic American landscape, free of Old World conventions. We focus on varieties we believe are appropriate to our cold climate. We strive to make vibrant, honest wines true to the place they come from.