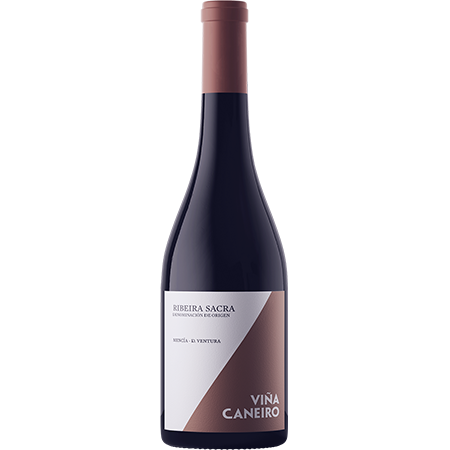 Origin: Spain
USNW Classification: Natural
Varietal & Type: 100% Mencía
Vintage: 2017
D. Ventura's top wine, from stunningly steep south-facing vineyards right on the Sil river. These are old vines on slate soils, producing a wine that shows the Mencía grape at its deepest and most complex.
80+ year old vines, practicing organic, and fermented in temperature controlled stainless steel. Aged on the lees for 9 months.
About the Winemaker
"D. Ventura is the soft-spoken Ramón Losada and his family, who farm 6ha of old vines to make small amounts of single-vineyard wine in one of the most remote wine regions in the world, Ribeira Sacra. Ramón is the picture of a humble farmer, with his full-time job as the village veterinarian consuming whatever time is left after tending to his vines. He even finds a little time to raise a rare heritage breed of Galician pig, from which he makes incredible sausages to keep the breed going. In 1999, he and his sister Belen refurbished the cellar in the ancient family farmhouse in Pantón and began bottling and selling their wines, which until then were for self-consumption." -De Maison
Shipping Details
**DURING THE SUMMER MONTHS, WE HAVE AN UPGRADED, INSULATED SHIPPING MATERIAL TO PREVENT DAMAGING THE WINE IN TRANSIT. THIS INCREASES SHIPPING TO $30/ BOX TEMPORARILY UNTIL THE WEATHER COOLS DOWN. **
US Natural Wine ships once a week, every Wednesday. All orders should be placed by Tuesday at 10am in order to be picked up from our distributors and out on Wednesday's delivery truck.
Shipping cost is NORMALLY18 bucks a box (up to 12 bottles) so we highly encourage picking up more than 1 bottle for the best value! 
At $18, we have some of the most competitive shipping rates compared to other low-intervention wine e-commerce, which can range from $20-$25 a box. Ultimately, we eat the cost of shipping more often than not because wine can be damn heavy. As a small business, we are simply unable to offer free shipping. We can't thank you enough for your understanding!