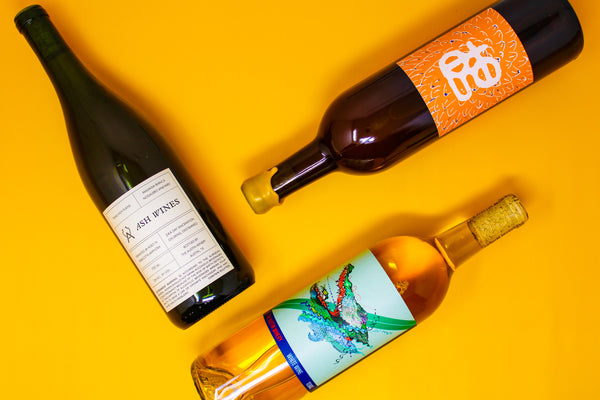 Texas sucks, don't move here. Drink the wine though. 

A special box from deep in the heart. This box may (or may not) contain limited releases or a special discontinued bottle of the most unique, small batch wines made in the Lone Star State.
At less than $25 a bottle, this is ultimately a deal that will help introduce you to the unique wine being made in this extreme and gritty wine region.
Subscribe and get FIRST ACCESS TO NEW STUFF! 
Wineries May Include
Southold Farm + Cellar 
The Austin Winery 
Soto Vino
C.L. Butaud
Alta Marfa
Elliot Family Wines
Ash Wines
Vic Vin
Summer Revival 
... AND MANY MORE... Get one to find out! 
Shipping Details
US Natural Wine ships once a week, every Wednesday. All orders should be placed by Tuesday at 10am in order to be picked up from our distributors and out on Wednesday's delivery truck.
Shipping cost is 18 bucks a box (up to 12 bottles) so we highly encourage picking up more than 1 bottle for the best value!
At $18, we have some of the most competitive shipping rates compared to other low-intervention wine e-commerce, which can range from $20-$25 a box. Ultimately, we eat the cost of shipping more often than not because wine can be damn heavy. As a small business, we are simply unable to offer free shipping. We can't thank you enough for your understanding!