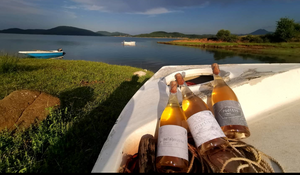 Texas Distribution
US Natural Wine is a Texas-based virtual bottle shop that ships Nationally. We have continued to maintain a large, rotating selection of domestic wines and international favorites thanks to our local distribution partners.
In order to grow and fulfill our mission of offering the most unique selection of natural wines online, we now directly source wines that we believe are pushing boundaries. In addition to being available online for retail, these wines available to the greater Austin and Texas market at wholesale.
Please email angie@usnaturalwine.com for tasting and additional wholesale information.
Lift Collective Partnership
Our distribution focuses on wines made with care, attention, and minimal intervention. In addition, we are passionate supporters of winemakers of all genders, races, and walks of life. Naturally, we found ourselves drawn to supporting Lift Collective, a non-profit and multi-channel platform advocating equity and inclusion in the wine industry based in Austin, TX, supporting entrepreneurs nationwide.
For each domestic wine bottle we independently sell & distribute in Texas from select producers, $1-$2 gets donated to Lift Collective's Entrepreneurship Scholarship Program.