How We Know Anything About Wine- Podcasts
There are several wine podcasts available, with only a small handful of them being primarily natural wine-focused. Below, we've listed a few of our tried-and-true favorites.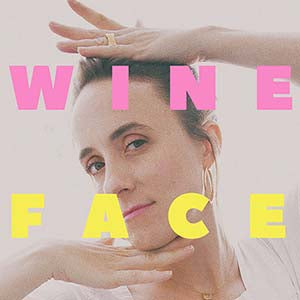 Hands down, Angie's favorite natural wine-focused podcast is Wine Face By Helen Johannesen. Even though the most recent episode went live in June of 2020, the entire archive of Wine Face is packed to the brim with valuable wine information, including the low-down on wine regions, grape varieties, hot topics in wine, and one-on-one interviews (at roughly 15 min a piece!). Helen is the owner of Helen's wines, located in L.A., and her information is worth every second of your time.
• Disgorgeous: Hosted by John McCarroll and Kevin Diamond; Two wine professionals that go into all things wine. This duo is seriously so fun to listen to, with top-notch industry guests, you are bound to scroll through their archives and find a topic for everyone. While not completely natural wine-focused, Disgorgeous just started a sub-segment called Flawless, (hosted by Kenneth Crum & Miguel de Leon) discussing the flaws and faults in wine. So, relevant.
• Natural Disasters: Hosted by wine profressional and writer Marissa Ross and winemaker behind Vin De California, Adam Vourvolis. A podcast about wine and shit, Natural Disasters is a natural wine-focused pod checking all the boxes. Their last episode went live in May of 2020, but there is roughly two years of incredible episodes for you to listen at your leisure.

Additional podcasts to explore:
• The Naked Wine Pod: Hosted by Remington Riehl and Kendra Moriah.
• Wine for Normal People: Hosted by Elizabeth Schneider.
• This is Texas Wine: Hosted by Shelly Wilfong.
• Juice Box: Hosted by Kathleen Spicer and Campbell Moore