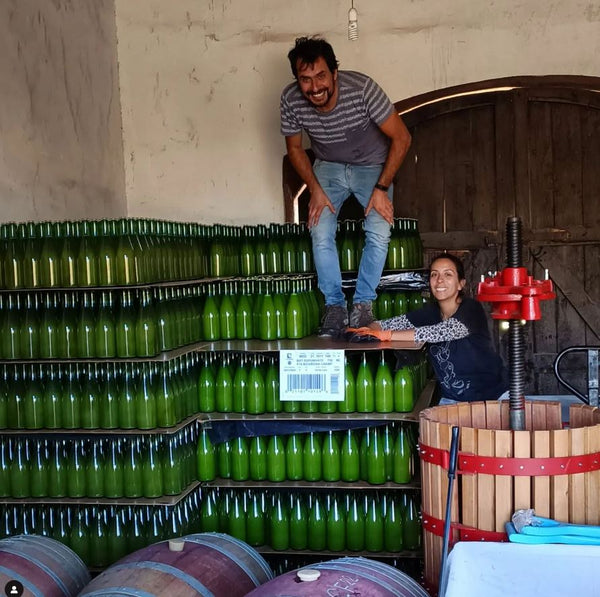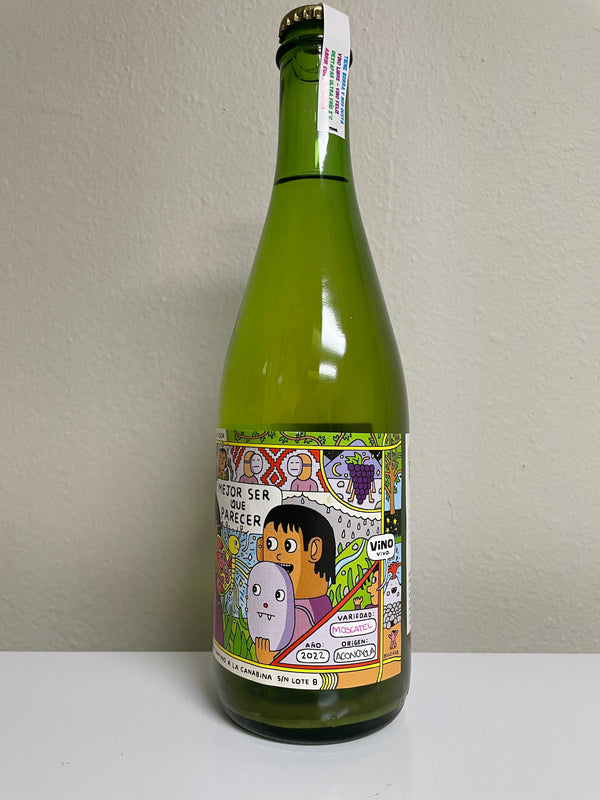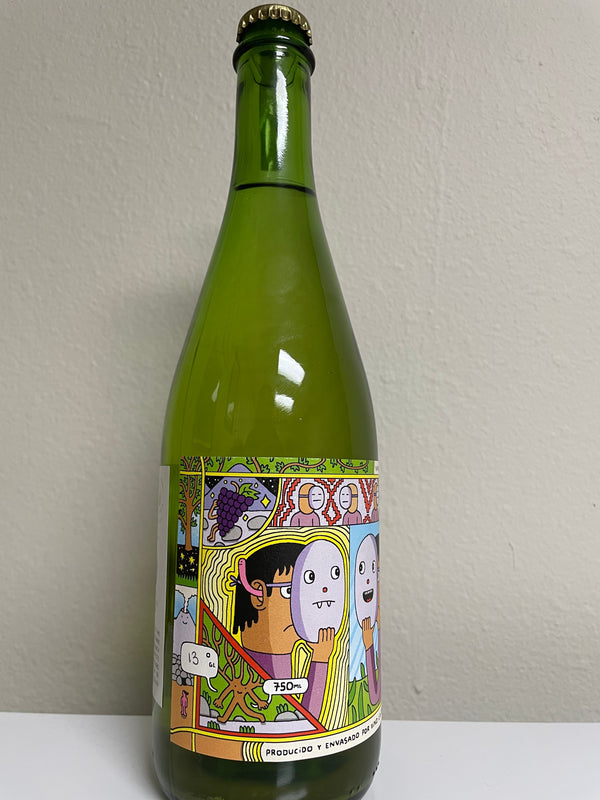 Mejor Ser Que Parecer Moscatel Pet-Nat
Origin: Chile
ABV: 12.5%
USNW Classification: Natural, Organic

Varietal & Type: 100% Moscatel
Vintage: 2022
New Producer for D-I wine. Wonderful Family run winery of two winemakers that married and created this project together. The Fresh Cloudy Moscatel is vibrant and delicious. This Absolute Stunner of Pet-Nat should end up on everyone's tables this summer.

About the Winemaker

We are dedicated to making sparkling wines that are modern and reflective of grape and place.
"We are Jorge Carrancá and Daniela Meruvia, together we form Vino la Joda!. Both winemakers, we met in Santa Cruz (Colchagua) and yes! the wine brought us together.

We decided to slow down and enjoy life, that's how we got to San Esteban (Aconcagua).
In 2016 fate put us in the right place to make our dream come true, that is how we took the reins of a field and set up our winery.

We make free and happy wines, unfiltered, on a human scale and with as little intervention as possible.

For us it is essential to know the vineyard and continuously observe its evolution, the grape is the soul of the wine.

We have 7 harvests together, the most amazing, happy and relaxed of our lives! We hope that our wines convey the good vibes with which we make them!

In 2020 we planted Malbec in our own field located in San Francisco de Los Andes. Soon we will have Cordillera Wines!!

We invite you to forget the counter-labels, to feel, experiment, enjoy and live your own sensory experience!"

Shipping Details
US Natural Wine ships once a week, every Wednesday. All orders should be placed by Tuesday at 10am in order to be picked up from our distributors and out on Wednesday's delivery truck.
Shipping cost is 18 bucks a box (up to 12 bottles) so we highly encourage picking up more than 1 bottle for the best value!
At $18, we have some of the most competitive shipping rates compared to other low-intervention wine e-commerce, which can range from $20-$25 a box. Ultimately, we eat the cost of shipping more often than not because wine can be damn heavy. As a small business, we are simply unable to offer free shipping. We can't thank you enough for your understanding!