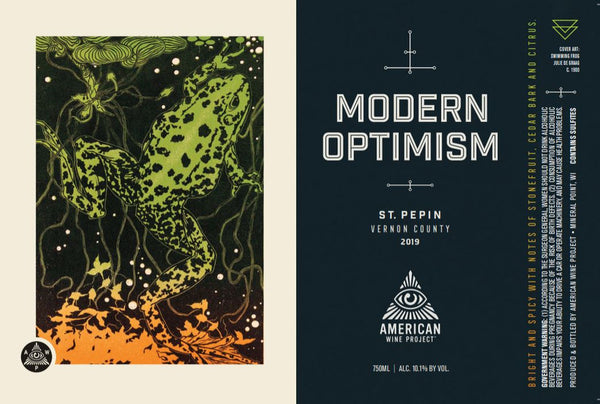 Origin: Minnesota & Wisconsin
ABV: 12%
USNW Classification: Natural
Varietal & Type: 100% St. Pepin 
Vintage: 2020
100% St. Pepin. Whole cluster fermentation gives this skin-contact "orange" wine lots of structure and finesse. Spicy, herbal and full of juicy pome fruit flavors. Only 110 cases made
BEST ENJOYED CHILLED
About the Winemaker
"The grapes we grow here are distinctly American" -Erin
Based in Mineral Point, Wisconsin, Erin has developed a recognizable fermentation style and continues to be a champion for sustainability, American wines, and woman winemakers. Erin's efforts to make outstanding American Hybrid wines have not gone unnoticed.  
Shipping Details
US Natural Wine ships once a week, every Wednesday. All orders should be placed by Tuesday at 10am in order to be picked up from our distributors and out on Wednesday's delivery truck.

Shipping cost is 18 bucks a box (up to 12 bottles) so we highly encourage picking up more than 1 bottle for the best value!
At $18, we have some of the most competitive shipping rates compared to other low-intervention wine e-commerce, which can range from $20-$25 a box. Ultimately, we eat the cost of shipping more often than not because wine can be damn heavy. As a small business, we are simply unable to offer free shipping. We can't thank you enough for your understanding!