How We Know Anything About Wine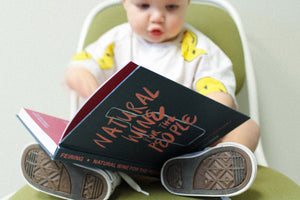 Much to our parent's disappointment, we are not somms. Total shocker. Those Master Sommeliers and WSET holders are on another level, and we respect their time and tenacity more and more as we get deeper into this industry. We have, however, spent countless hours and hard-earned dollars immersing ourselves in all things low intervention wine, including: books, magazines, blogs, websites, podcasts, etc.
Here, we've compiled a comprehensive list of resources we have found particularly helpful, and hope it can help you learn something new too!
Books & Magazines
While there are loads of natural wine books, articles, and magazines out there, we've refined it down to the basics. While we've included the Amazon link to each of these reads, we must HIGHLY advise you pick up these books at your local small bookstore.
• Natural Wine For The People: Alice Feiring
It is no secret that we love Alice Feiring and her advocacy in the wine world. We can't help but recommend all of her books, but her latest book Natural Wine For The People is the best introduction. It is natural wine info at its most basic, accompanied by beautiful illustrations, making it such a good read!

• Amber Revolution: Simon Woolf
All about Orange wine (white grapes fermented with its grape skins), Amber Revolution tells the forgotten story of the ancient winemaking technique and addresses its current struggle to gain appreciation and acceptance.
• Wine, Unfiltered: Buying, Drinking, and Sharing Natural Wine: Katherine Clary
Wine, Unfiltered is a true guidebook-style read. This guide give the 411 on the terms and identification techniques needed to navigate the natural wine world. From the creator of The Wine Zine, look no further for an all-in-one read.
• The Wine Zine
Founded by Katherine Clary, this US-produced publication is full of original works pertaining to low-intervention and natural wine. Our #1 Mag choice!
• Pipette Magazine
Published by Rachel singer of You Had Me At Pet-Nat (another must read). A stunning work full of photos and stories highlighting small producers in natural wine. Unfortunately, Pipette is a print-only magazine, so click the link to find a stockist near you. It will stop producing works after issue 10.