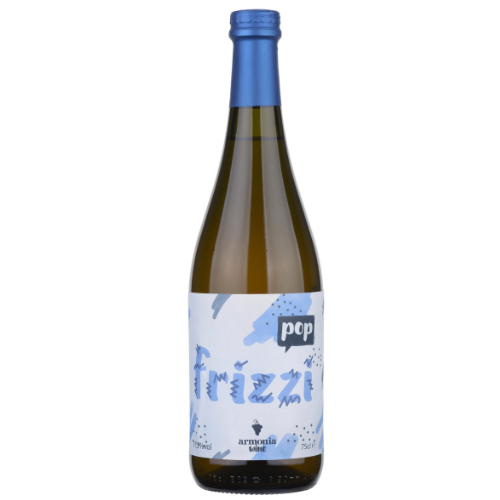 Origin: Veneto, Italy
ABV: 12%
USNW Classification: Natural
Varietal & Type: Pinot Nero (Pinot Noir), Pinot Bianco, Durella
Vintage: 2020
Bone dry, but soft and highly drinkable, sprinkled with white pepper notes and floral notes, fresh cut herbs. Grapes are hand harvested and destemmed. Small amounts of added SO2 at bottling, unfined, unfiltered. Undisgorged, and Col Fondo style. Pink to Salmon color is from lightly macerated Pinot Blanc, while Pinot Nero is direct pressed.
BEST ENJOYED CHILLED
About the Winemaker
 Tenuta L'Armonia is a certified organic operation tending to vines averaging 40-60 years. 
"From day one, we wanted to make wines that represent the detection of different Terroir in the best Vicenza hills. We manage about 10 hectares of vineyards in Organic, 3 of which are owned and the rest rented. The grounds are all very different from each other; volcanic on one side and clay-limestone on the other, arranged at different heights to allow the best grapes ripen due to changes in temperature between day and night. These differences in the vineyards produce different results in the cellar and distinguish our two wine line."
Shipping Details
 **DURING THE SUMMER MONTHS, WE HAVE AN UPGRADED, INSULATED SHIPPING MATERIAL TO PREVENT DAMAGING THE WINE IN TRANSIT. THIS INCREASES SHIPPING TO $30/ BOX TEMPORARILY UNTIL THE WEATHER COOLS DOWN. **
US Natural Wine ships once a week, every Wednesday. All orders should be placed by Tuesday at 10am in order to be picked up from our distributors and out on Wednesday's delivery truck.
Shipping cost is 18 bucks a box (up to 12 bottles) so we highly encourage picking up more than 1 bottle for the best value!
At $18, we have some of the most competitive shipping rates compared to other low-intervention wine e-commerce, which can range from $20-$25 a box. Ultimately, we eat the cost of shipping more often than not because wine can be damn heavy. As a small business, we are simply unable to offer free shipping. We can't thank you enough for your understanding!