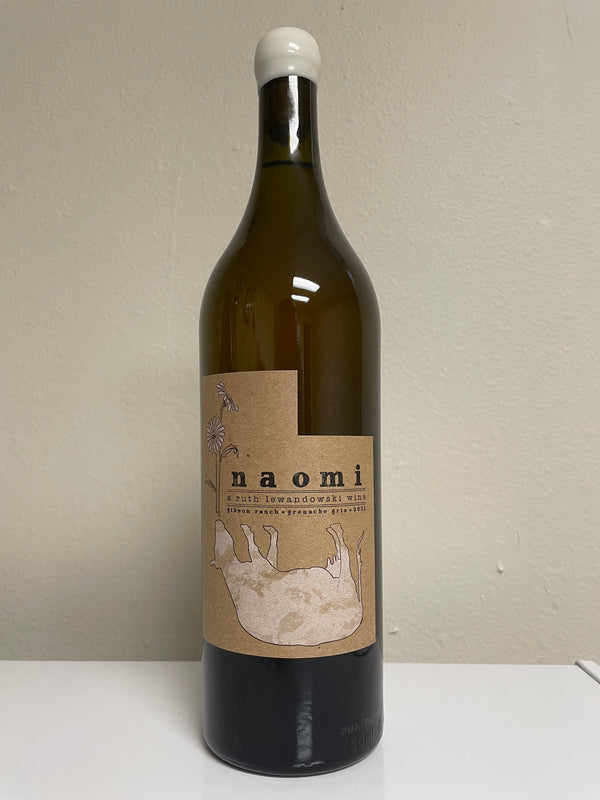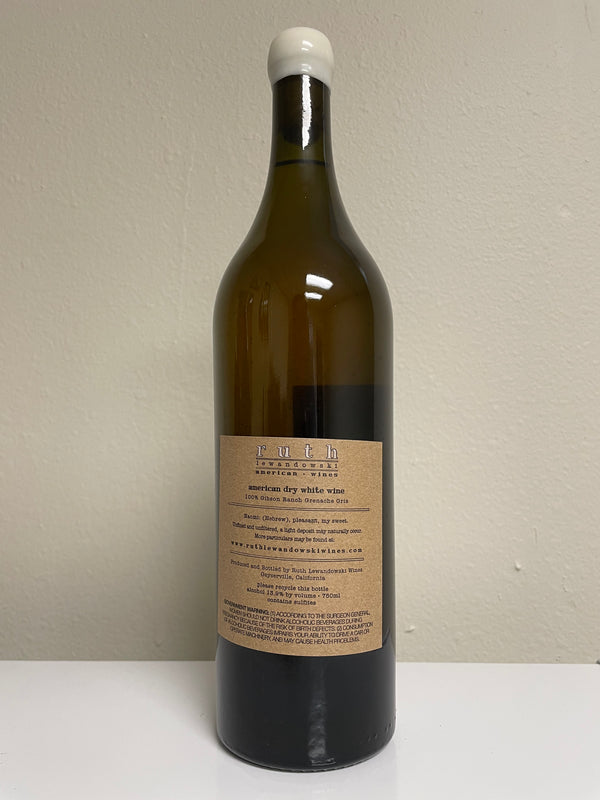 "Naomi" 100 Year Old Grenache Gris
Origin: Mendocino County, California
ABV: 13.9%
USNW Classification: Natural
Varietal & Type: 100% Grenache Gris
Vintage: 2021
Naomi is Hebrew for Pleasant or Gentle. If you are looking for serious white wine that you dream about later, press add to cart and don't look back.
100% Grenache Gris from 100+ year old bush vines. Direct, whole cluster, bladder pressed natural primary fermentation, no temperature control full native malolactic conversion. 5 months on lees, one racking. bottled unfined/unfiltered
BEST ENJOYED CHILLED
About the Winemaker
Evan Lewandowski
After working at Binner in Alsace for several years, Evan Lewandowski moved back to Utah to start making his own wine. Using fruit grown at Fox Hill Vineyards and Testa Vineyards in Mendocino county, Evan begins fermentation in California then transports his fermenting juice in a refrigerated U-Haul to his home in Salt Lake City where he completes the fermentation, aging, and bottling process.
When asked to express his viewpoint on organic winemaking, Evan responds: "A winegrower working incessantly in his/her vines, with a mind focused both on the sky above and the soil below, not just the fruit zone, will naturally come to deeply know their vines and their specific place and inevitably seek to eradicate those things that destroy in favor of choosing to support and encourage life.  It must start with these connections in the vineyard. Wine made by these people, the ones earnestly and honestly seeking to know their farms, in the end will be organic wine to me."
Shipping Details
 **DURING THE SUMMER MONTHS, WE HAVE AN UPGRADED, INSULATED SHIPPING MATERIAL TO PREVENT DAMAGING THE WINE IN TRANSIT. THIS INCREASES SHIPPING TO $30/ BOX TEMPORARILY UNTIL THE WEATHER COOLS DOWN. **
US Natural Wine ships once a week, every Wednesday. All orders should be placed by Tuesday at 10am in order to be picked up from our distributors and out on Wednesday's delivery truck.
Shipping cost is 18 bucks a box (up to 12 bottles) so we highly encourage picking up more than 1 bottle for the best value!
At $18, we have some of the most competitive shipping rates compared to other low-intervention wine e-commerce, which can range from $20-$25 a box. Ultimately, we eat the cost of shipping more often than not because wine can be damn heavy. As a small business, we are simply unable to offer free shipping. We can't thank you enough for your understanding!