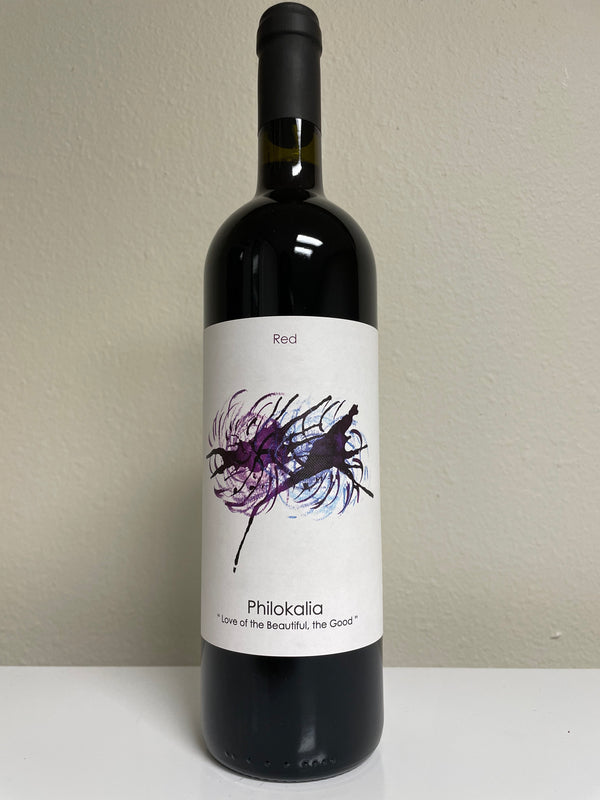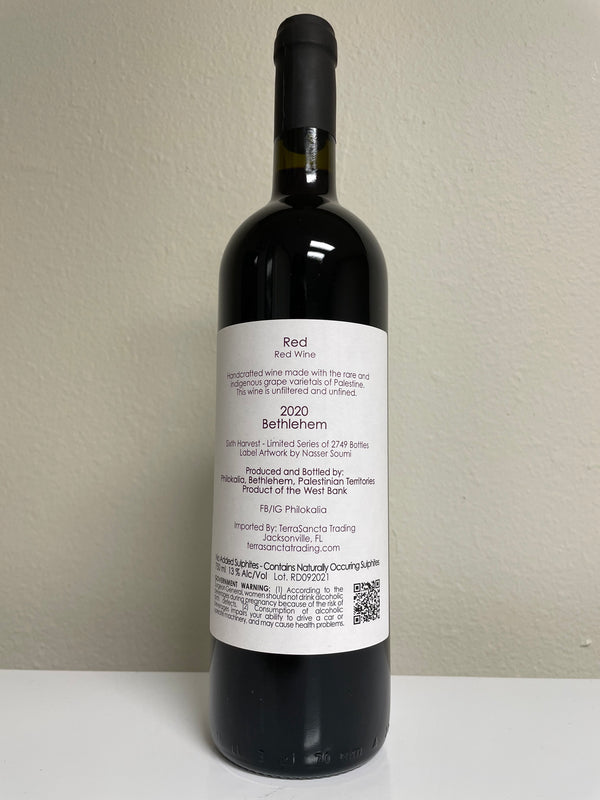 Origin: Bethlehem, Palestine
ABV: 14%
USNW Classification: Natural
Varietal & Type: 100% Indigenous Red Grapes
Vintage: 2020
Special, Special, Special, Delicious wine from Palestine.
This wine explores the potential of some rare red varieties, and these are bought in grapes from old vines. No additions, no filtering or fining. This is spicy, layered and complex with hints of meat, pepper, leather and wax, with nice sweet fruit but also a distinct spicy savouriness. A lovely textural wine with a warm sweet core, but also a sense of freshness. It also really benefits with a bit of time in the glass, or after opening, when the harmonious, elegant side comes to the fore after an initial spicy, slightly wild blast immediately after opening.
About the Winemaker
Natural winery Philokalia was established in 2015 by architect Sari Kouri in the garage of his home in Bethlehem, Palestine. Production is small, at around 5000 bottles annually. Wines are made with no additions, in a mix of stainless steel and clay vessels that he's had specially made.
'The vineyards are located in the south-western part of Bethlehem governorate, argilo-calcaire soils, dry farmed bush vines that are elevated on posts, at altitudes of 930-940 m,' says Sari. The vines are dry grown and rainfall is 450-550 mm per year, with big diurnal temperature swings.  
'I've started working some years ago with old farmers who have preserved the heritage of grape farming, and work with them during the year for the preservation of several microplots to supply Philokalia. Our first cuvee from grapes farmed exclusively from my own plot was just harvested in 2022.'
He adds: 'In Palestine there's the "Baal" farming tradition (referring to the ancient Canaanite god Baal, god of fertility/rain… Baal crops such as grapes/olives/figs etc are historically known to the locals as being superior).'
They don't state the names of varieties because, as Sari says, the 'competition is eager to know what we're up to in the vineyard, and they would have the resources and PR network to have their work recognised; we do not have that capacity and continue to evolve organically vintage by vintage.'
Shipping Details
US Natural Wine ships once a week, every Wednesday. All orders should be placed by Tuesday at 10am in order to be picked up from our distributors and out on Wednesday's delivery truck.

Shipping cost is 18 bucks a box (up to 12 bottles) so we highly encourage picking up more than 1 bottle for the best value!
At $18, we have some of the most competitive shipping rates compared to other low-intervention wine e-commerce, which can range from $20-$25 a box. Ultimately, we eat the cost of shipping more often than not because wine can be damn heavy. As a small business, we are simply unable to offer free shipping. We can't thank you enough for your understanding!